The simplest way to ship anything
Looking for an alternative shipping solution?
Easy to set up and even simpler to use
Getting started is as simple as creating an email account. Forget credit checks, prepaid labels or wreaking havoc on your IT set up. Simple to install plugins and smart shipping automation means you can really scale your business without feeling it.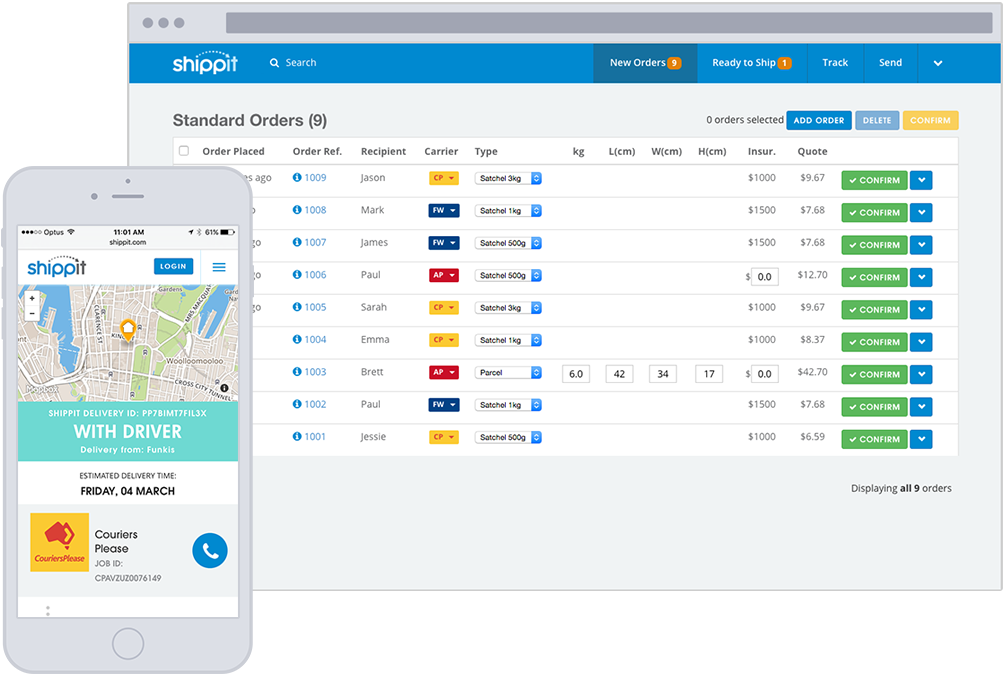 Book multiple carriers without the headaches
One account gives you access to multiple carriers – so you can get the best of every service. With the power of Shippit on your side, you will never have to worry about setting up complex shipping rules ever again.
Stop chasing parcels and reduce your customer complaints
Automated delay avoidance technology corrects issues before your customers even notice there was a problem. Smart notifications and a refreshing approach to customer service will keep shipping queries to a whisper so you can focus on the fun stuff.
Give your customers the experience they deserve
Shippit gives your customers an award-winning experience no matter which carrier you ship with. You can forget about consignment numbers and dodgy courier tracking sites, Shippit gives your customers just the right amount of information, every single time. Your brand or ours, its your choice.
Unleash the power of cloud-based shipping in minutes.
Multi-carrier, multi-warehouse, multi-store, multi-location, multi-user – no matter how complex your shipping operations are, Shippit was built to make it simple. Our cloud-based shipping platform is so simple to configure, you'll be ready to ship joy to your customers in minutes not days, guaranteed.

Start making ship happen, today.
Easy Bookings
Amazing Tracking
Ship from Anywhere
Ship Smarter